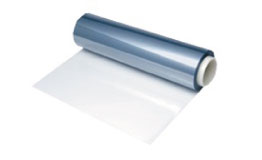 Silicone Release Film
Silicone release film is coating silicone on base film to make release force for adhesive. These base films are: PET, LDPE, HDPE, PP. Silicone release film best benefit is cheap and substrates being used in a release liner makes up over 20% of the release liner market and is growing steadily. There are usually cost savings seen due to faster production, more labels per reel and a potential broader range of adhesive options.
Using PET as a base material. Its surface coating of ultra-thin layer of silicon from the type of material. The products are widely used in protective film, adhesive products, die-cutting pressing and demoulding, MLCC and other industries. It plays a very good isolation and protection role.
Force-One's Silicone Release Liner can apply the release force from 1g to 200g.And have difference thickness. It can fit what you want, welcome to contact us.
Force-One's Silicone Release Liner Substrate Benefits:
1. Dimensional Stability
2. Smoothness
3. Clear or Colored
4. Strength
5. Tensile Properties
6. Gauge Control
7. Very high heat resistance