We have two type of protective film as below
---Hard Coating, Rub-Resistant Protective Film---
---Self Heal, High Tensile Strength Protective Film---
---Hard Coating, Rub-Resistant Protective Film---
Hard Coating, Rub-Resistant Protective Film can apply on Cell Phone Screen Protectors, NoteBook Screen Protectors, Smart Watch Screen Protectors or any protective film need to anti rub for a lot of times
The Roll of Rub-Resistant Protective Film can resist the copper brush about 2000 times and the hardness is above 3H. It still have the water contact angle above 105 degree.


1.Rub-Resistant Test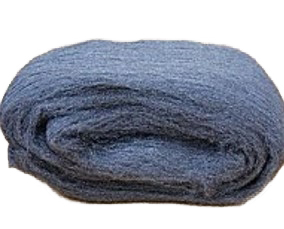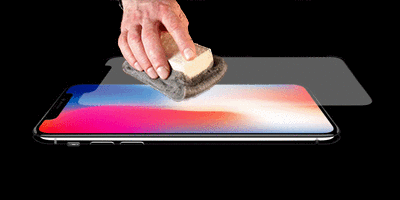 Rub-Resistant Test:Steel brush #0000、weight:1kg(1000g) can pass 2000 times rub without scratch.
We used machine and copper brush to simulate people use touch panel by their fingers. Because the coating layer disappear the protective film was scratched. Now Force-One Applied Materials CO., LTD. using the new technology to make the coating layer from 20 times scratch improve to 2000 times scratch. It can make end-user have a good protection for their touch panel. Compare with protective glass, it was cracked and soft, so it can give screen or touch panel more protection. So end-users like "Rub-Resistant Protective Film" more than protective glass.
2.Hydrophobic Layer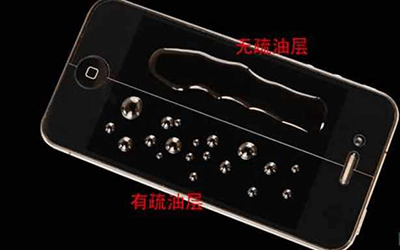 Hard Coating, Rub-Resistant Protective Film still provides high water contact angle (hydrophobic function) in addition to scratch resistance. It have super-hydrophobic and can automatic cleaning by hydrophobicity, and removes the surface of water and grease. The smooth touch of the new mobile phone screen comes from the hydrophobic & oleophobic layer. Without the hydrophobic oleophobic layer, there will be very difficult to move on touch panel, and it is easy to leave fingerprint stains and is not easy to wipe.
---Self Heal, High Tensile Strength Protective Film---
Self Heal, High Tensile Strength Protective Film can apply on the curved screen. Difference with hard coating protective film, this protective film has high tensile can fit the 3D curved screen and can absorb the impact of mobile phones when subjected to external forces. This protective film is a new generation of protective film.

1.The High Technology of Self Heal Layer (Self Repair)
Force-One develop new technology " Self-Repair Layer " on the film to protect your phone or tablet. It's called "paint protection film" on the automotive. Now Force-One develop and improve it on the touch panel. It likes your skin will heal by itself. The principle as below picture. The pictures of microscope we can found scratch was repaired by itself between few secs.
2.The Best Shield from High Tensile Strength
With a high tensile strength of 2900 PSI (20 MPa) and an elongation of 450%, it provides complete protection for you devices.
Force-One provides protection for external impact by high tensile strength and elongation, and all external forces are absorbed by it. This technology is used to provide helicopter propellers and front radar covers for fighters to protect and against external impact injuries at high speeds.